CandleTime tells you when the next Bar will come.
Every trader should use CandleTime. It's free, easy and very useful.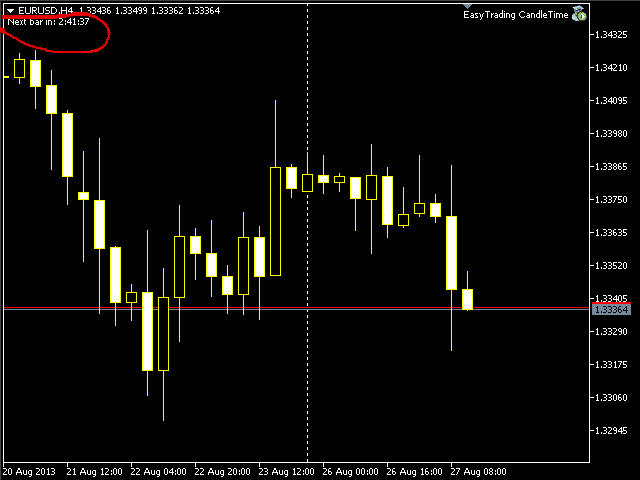 You know that most trading strategies are based on the last CLOSED bar. So you have to enter a trade WHEN THE BAR IS CLOSING.
This simple yet powerful expert shows you the time remaining before the current candle close.
So you can prepare yourself a few moment before. When the Candle closes, you're set and ready to click (or not) to enter a position. No stress.
Examples:
Next bar in: 34s
Next bar in: 59s
Next bar in: 01:23
Next bar in: 14:10
Next bar in: 1:10:02
Next bar in: 3d 12:45:30
---
To know when I release a new version or a new indicator, just register to my newsletter (you'll automatically receive my Free Ebook explaining how to use my indicators to make profits).